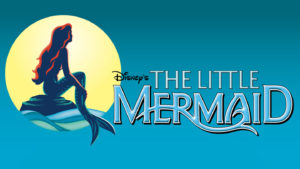 Tickets are on sale NOW!   Our fall production of Disney's Little Mermaid runs November 4, 5, 6 & 11, 12, 13.  Friday and Saturday show times are 7:30 pm, Sunday matinée starts at 3:00 pm.
$15 for adults and $10 for students (through high school).
New: Participate in our special Under the Sea Experience –  limited number of tickets for an all access pass to meet the cast, tour the theater and see how everyone prepares for a show! Call 647-4041 for reservations.