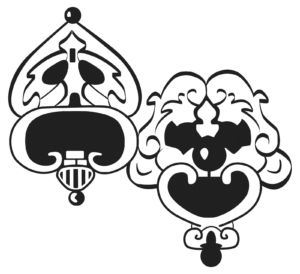 Platinum Club Membership Supporting the Arts in our Community
Happy Fall from the Portland Civic Players!!
We are pleased to announce to our community we have been awarded a Capital Improvement Grant from the Michigan Arts and Culture Council for our Marquee Project. We are honored that the Council felt our project and our group was worthy of funding. The grant funding, totalling $24,500, has brought our grand total to approximately $70,000.  In order to ensure our completion of the project by the fall of 2023 (required by the grant) we have $50,000 left to raise.  
In order to do this we are looking for 50 – just 50 – individuals and/or businesses that would like to be a Platinum Club Member of our organization.  For a $1000 donation to our Marquee Project you will get all sorts of recognition, gratitude and perks from local businesses.  Those perks will change from year to year.  When you make your donation, here are your perks for the end of 2022 running through 2023:
2 tickets to each of our shows for life (non transferable)

A unique decal designed by HomeTown Sports to show the community you are a Platinum Club Member and supporter of our local theater

Your name on our Platinum Club Membership Board displayed prominently at the theater

And this year's local business partner, Olivera's, will give you 15% off your dinner when you dine there on the day you have tickets to the show. DInner and a show! (will need to show Platinum Club card and e-tickets to the show)
While we understand not everyone will be able to do the $1000, we hope you can consider a donation of any kind and allow us to recognize your contribution.
We thank you for considering the possibilities with this new endeavor. Portland Civic Players is a 501c(3), non profit. Any donations to our organization are tax deductible.
With our new marquee we would love to put your name in lights as one more thank you! If you have any questions or would like to talk further you can reach me by email at theatrerat01@gmail.com or by phone at 517-526-3257.
If you would like to become a Platinum Club Member please mail your donation check to:
Portland Civic Players
PO Box 344
Portland, MI 48875
Please note on the check it is for a "Platinum Club Membership" with a phone number where you can be reached.  We need to know what you want your place of honor to say on our board!  Thank you for supporting your local community theater!
Mary Teachout
Board President
Portland Civic Players
Breaking Legs Since 1955