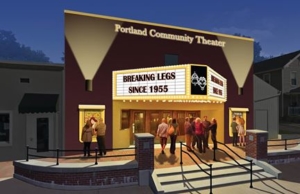 Little Theater, Big Dreams!
The home of the Portland Civic Players is an old Sun Theater movie house built in 1948. While we have been able to keep up with general maintenance, due to the age of the building, we are finding there are projects that are bigger in scope that we need to tackle…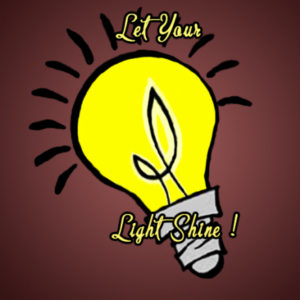 Let Your Light Shine
Portland Civic Players kicking off new campaign for Marquee.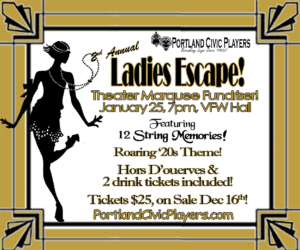 January 25th, 2020  @7pm
Break out those flapper dresses ladies and come join us for our second annual Ladies Escape at the Portland VFW. This year we celebrate the Roaring 20's! Live music will be provided by 12 String Memories. There will be games, door prizes, great food and drinks. Tickets are $25 each and go on sale December 16. Don't miss the fun!!

March 20-28, 2020
One of the most enduring plays in American history, Thornton Wilder's Pulitzer Prize-winning "Our Town" tells the story of Grover's Corners, New Hampshire, and the simultaneously remarkable and everyday lives of its inhabitants over the twelve long (and short) years from 1901 to 1913.
Narrated by the omnipotent Stage Manager and anchored by the love story of young George Gibbs and Emily Webb, "Our Town" is a play about life: at once epic, ordinary, and fleeting.
The New York Times writes: "Our Town presents a long-gone way of American life, yet the eternal truths it embraces are as touching as ever.
Tickets on sale soon"