PRODUCTION SPOTLIGHT: AN INTERVIEW WITH COSTUME DESIGNER DENISE SHOWERMAN
Baskerville: A Sherlock Holmes Mystery features five actors playing over 35 characters. That means costume designer, Denise Showerman, had her hand's full organizing a lot of costume changes!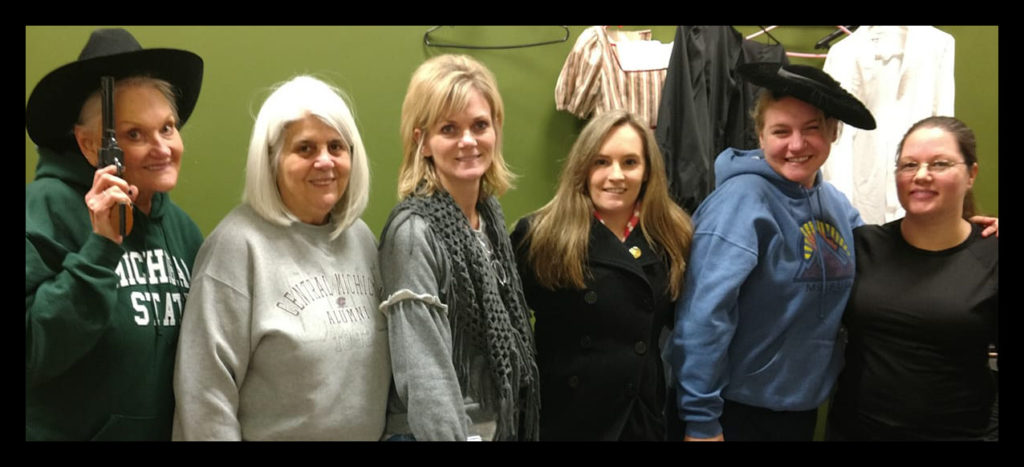 How do you keep all of the costume pieces straight? We're already tired (and excited!) just thinking about it.
Denise Showerman (DS): Attention to detail is key and lots of pre-production reading of the script.
Can you tell us your secret to making sure the costume changes happen in time?
DS: Practice, practice, practice and a dedicated team of dressers working backstage make the process as smooth as possible for a great experience for the audience.

What design can you not wait to see come to life?
DS: The iconic Sherlock Holmes of course.

Did you have to go in search of any special materials to create the costumes?
DS: The hats were really the main items that required special materials. The clothing was fairly straight forward.

If you had to pick one costume to wear to a costume party, which would you choose?
DS: Stapleton, who wouldn't want to hop around with a butterfly net?

What character has been the most fun to work on?
DS: Sir Henry, without a doubt.

Do you have any costume tips or tricks to share?
DS: Use your imagination. Inspiration comes when you least expect it.